ITI Sentix (Protread) Login - View training videos assigned by Ergon Trucking. The User ID is the same as your payroll ID (for company drivers) or your vendor ID (for contractors). Contact your terminal for the Company ID if necessary.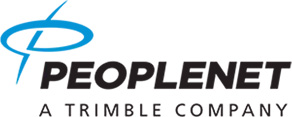 PeopleNet Driver Login - View, print, edit and certify daily driver logs. The User ID and Password are the same as that used to log into devices in the trucks. Contact your terminal for the Organization ID if necessary.
Ergon EmPower is a platform that give employees online access at any time to their personal information, including payroll data, time-off requests, income tax forms and more.

The Pipeline is an interactive app available to keep all employees connected and up to date on Ergon news. Download the free smartphone app today! Step-by-step instructions can be found here:
https://ergontargetzero.com/wp-content/uploads/2020/03/The-Ergon-Pipeline-Presentation.pdf

Ergon's Company Store offers a wide range of merchandise, from coffee mugs to apparel.